2015 Mentees
Michele Baer is a multicultural dancer-choreographer, cultural advocate, researcher, and strategist. Her career goals are to advance cultural equity, build arts-based movements for social justice, and generate sustainable support structures for creative communities of color. With a dance background in hiphop, house, West African, and Afro-Caribbean dance traditions, her choreography has been featured annually at the Rhythm of Change Festival at Brown University, where she obtained her BA in 2010 and worked as a Teaching Assistant in the West African Dance Program. While living in the San Francisco Bay Area, Michele performed with Aguas da Bahia and Duniya Dance and Drum Company, and also was a founding member of an Afro-fusion dance collective called Mistura Linha. Also in the Bay, she worked at the Global Fund for Women and interned with Dancers' Group and World Arts West. She moved to New York City in 2013 for grad school and has since joined Dance/NYC's Junior Committee, Artists Co-Creating Racial Equity (ACRE), and is a founding member of NYfem, a young feminist giving circle. As a graduate student at Columbia University, Michele reinstated the once defunct Student Advocates for the Arts and conducts research projects in cultural sociology and "artivism" in the global young feminist movement. She will graduate from Columbia with an M.A. in Arts Administration in May.
Brittany Beyer started dancing as a child in Northern Illinois, rounding out her training at Interlochen Arts Academy, The Ailey School (Scholarship Program), and New York University/Tisch School of the Arts (BFA in Dance Performance). As a professional dancer, Brittany had the honor of being a founding member of Johannes Wieland's New York based leg of his dance company (2001-2006), and she later performed with JoAnna Mendl Shaw's The Equus Projects (2011-2012).
In 2008, Brittany expanded her dance related interests to include arts administration, and that year she simultaneously worked as a Development Manager for Lar Lubovitch Dance Company and Company Manager for Jody Oberfelder. Her experience both as an artist and an administrator led her to pursue her graduate level studies at New York University/ Tisch School of the Arts' Art and Public Policy Department, concentrating on social entrepreneurship and nonprofit management.
Since receiving her MA in Arts Politics, she has consulted with many artists on their projects, including The Dance Enthusiast, Dance Iquail!, Laura Peterson, and Johannes Wieland- among others. Currently, she works with EmcArts, Inc as the Executive and Business Development Assistant while continuing to consult for The Dance Enthusiast and other dance projects.
Joseph Morrissey is the Director of Artistic Planning and Touring for The Hong Kong Ballet, where he oversees the organization's logistics and operations for programming, touring and educational lecture series. He has danced professionally with the Bavarian State Ballet in Munich, Germany, the Boston Ballet and the Charleston Ballet Theatre. Joseph holds a Master of Arts in Performing Arts Administration from New York University where he completed his graduate practicum with Emerging Pictures, the company that initiated distributions of live broadcasts from The Bolshoi Ballet to cinemas across North America.
In 2009 and 2010 Joseph choreographed for the Stuttgart Ballet's Noverre Society and he was further invited to participate in the 2011 New York Choreographic Institute. From 2012-2013 Joseph served as the Director of CORPS, a pre-professional classical ballet program for select students pursuing careers and higher education in dance. A graduate of The Harid Conservatory, Joseph also holds a Bachelor of Science in Classical Ballet from the Jacob's School of Music at Indiana University where he was a recipient of the Kenneth C. Whitener Award for Ballet Excellence.
Joseph is an appointed member of the Executive Committee Board of The Hong Kong Dance Alliance, the official Hong Kong organization of the World Dance Alliance.
Annika Presley, originally from the Netherlands, holds an MA in Sign Language Linguistics and has a passion for the performing arts and education. During her 8 year tenure as the Education Director at AXIS Dance Company, Annika brought high quality outreach and education programs to youth and adults with and without disabilities all over the world. Annika currently works with Amy Seiwert's Imagery, a contemporary ballet company based in San Francisco, CA, where her strengths in arts administration allow her to assist Amy Seiwert during an exciting period of capacity building and strategic development for her company. Annika continues to teach dance and drama in various settings, and is specialized in working with youth and adults with disabilities. In her free time Annika loves to read, cook for friends and family, and appreciate the beauty of life in all its forms.
Molly Puryear, Managing Director of Malashock Dance, brings seven years' experience in program management and administration to her position. She was instrumental in the founding and development of the Malashock Dance School in 2007, and as Education Director from 2009 – 2014, she was responsible for all aspects of the School and inreach/outreach programs. As Managing Director, she has strategically aligned specific synergies between the artistic and educational pillars in order to create a holistic approach to the relationship between MD's programs, the community it serves, and its funders.
Molly received a BFA in Dance from University of North Texas in 2003. She has choreographed and performed for numerous local dance events, including Sound Dance Company in San Diego, and has taught technique, in-school programs, and dance residencies in over 15 schools in San Diego.
Molly is an active member of several arts education advocacy groups including AERO San Diego, and was honored to present on arts integration at the Kickstart the Arts in (Y)our Schools conference in 2014. Ms. Puryear is currently participating in the Fieldstone Foundation's Non-Profit Leadership Learning Group, was the recipient of the Center for Cultural Innovation's NextGen grant for professional development, and serves on the Steering Committee for San Diego Dance Connect, a local dance service organization. She is thrilled to share her profound knowledge and passion for the artistic and education programs of Malashock Dance with the community.
Malik Robinson is the Senior Director of Cleo Parker Robinson Dance (CPRD), a not-for-profit cultural arts institution based in Denver, Colorado. As an internationally recognized arts organization, CPRD has served as a leader in preserving the rich heritage of legendary American modern dance choreographers. The organization is also distinguished for its arts in education and arts advocacy work. In his role, Malik directs a small administrative staff that coordinates multiple facets of the organization with an operational budget of $1 million.
During his tenure with CPRD, Malik was intricately involved in coordinating the Annual International Association of Blacks In Dance Conference hosted by Cleo Parker Robinson Dance both in 1999 and 2009. He was primarily responsible for securing award-winning international tours to Israel, Italy and Egypt for the Cleo Parker Robinson Dance Ensemble (CPRDE). As the booking manager for CPRDE, Malik successfully secured funding from national foundations for new work creation and tour support. He also booked and managed national tours to an average of 15 cities annually.
As the primary funds developer for CPRD, Malik worked with community organizations to develop partnerships that helped replace major funding sources. He also served as the representative for CPRD in the joint application with the Denver Housing Authority in the acquisition of $20 million grant award from the Department of Housing and Urban Development.
The grant supported the redevelopment of a dilapidated housing that formerly surrounded the organization. As a result of his work, CPRD serves as a cultural arts community center for the revitalized neighborhood that borders downtown Denver.
Marciano Silva Dos Santos is the Artistic Director and Choreographer of Contempo Physical Dance, which he co-founded in St. Paul, MN in 2011. He is a native of Brazil and studied theater and dance at FAFI, a professional performing arts school in Vitória, Brazil. He earned international critical acclaim as a dancer and in 2006 he was recognized by the American Folkloric Society as a Brazilian folk artist of unique and exceptional ability, and since that time he has been sharing his expertise with the Minnesota dance community.
He danced for TU Dance, led by Toni Pierce-Sands and Uri Sands, for five years, in Stuart Pimsler Dance & Theater, and in Penumbra Theatre's Black Nativity. Marciano quickly gained recognition for the high quality of his professional work. He was named "Best Dancer" by City Pages in 2009 and "one of the most graceful movers on any Twin Cities stage" by the Star Tribune in 2010.
Most recently Marciano received support for his choreographic work including a Jerome Foundation Travel & Study Grant in 2010 to research the intersections of contemporary dance and capoeira. In June 2011 he was selected by The Cowles Center to attend the Minnesota Dance Lab, NEFA's National Dance Project Regional Dance Development Initiative. Through his extensive research, Marciano has developed a dynamic fusion of Afro-Brazilian dance, capoeira and contemporary dance, which he utilizes with his company, Contempo Physical Dance. Marciano also teaches Afro-Brazilian contemporary dance and works as a guest choreographer at various educational institutions in the United States.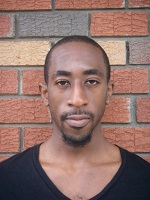 Ricarrdo Valentine is a dancer, who was born and raised in Brooklyn, NY. He began his training at Elliot Feld/Ballet Tech at the age of 8 years old. Ricarrdo later went on to join Dancewave Kids Company to perform various company repertories by world-renowned choreographers such as Donald Byrd, Mark Morris, David Dorfman, Twlya Tharp, and Doug Varone. After, leaving Dancewave Kids Company in 2003, Ricarrdo went on to continue his training at Gallman's Newark Dance Theater, under the world-renowned choreographer Alfred Gallman. In July 2011, Ricarrdo Valentine completed the Earl Mosley Institute of the Arts summer intensive, performing works by Rennie Harris, Earl Mosely and Freddie Moore. In November 2011, Ricarrdo Valentine performed in the works-in-process program at the Guggenheim Museum with Christal Brown and Fred Ho in the "The Sweet Science Suite: A Scientific Soul Music Honoring of Muhammad Ali". Ricarrdo has presented his choreography at Bates Dance Festival, Brooklyn Museum, El Museo de Barro and LaGuardia Community College. Ricarrdo continues to collaborate and work with Christal Brown/INspirit, Edisa Weeks/Delirious Dance, Paloma McGregor, Dante Brown/Warehouse Dance, Malcolm Low/Formal Structure, Jill Sigman/Thinkdance, Ni'Ja Whitson, and Emily Berry/B3W. He is currently a 2014/2015 DanceNYC/JComm member and a co-founder of Brother(hood) Dance!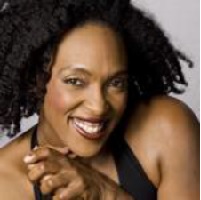 Tamica Washington-Miller is Associate Director of Lula Washington Dance Theatre (LWDT). Tamica handles programming and outreach for the LWDT school and professional company. She oversees LWDT's Youth Dance Ensemble, its Summer Intensive and Company Training Group. Tamica also manages relationships and collaborations with local high schools and community organizations. Tamica was lead dancer for LWDT for many years. She now focuses on her leadership development.

Tamica heads the Preparing Achievers for Tomorrow, (PAT), program funded by California Community Foundation, (CCF). Tamica earned a scholarship to participate in the Fund Raising Academy For Communities of Color lead by Compass Point. This past January 2015, Tamica graduated from the Leadership LA a program for emerging leaders, on a scholarship made possible by the LA County Arts Commission. In addition, Tamica was asked to lead the Next Generation Leadership Committee for the International Association of Blacks in Dance, (IABD); and she was voted onto the its Board. IABD hosts an annual conference in a different city each year. LWDT hosted in '92, '05 and 2011. Each time the conferences was in LA Tamica played a role in producing, planning.
Tamica continues to teach, choreograph and perform in cameo roles with the company.
Questions about the Institute should be sent to Kate Folsom, director of programs.
Dance/USA is grateful to the American Express Foundation and The Andrew W. Mellon Foundation for their generous support of the 2015 Institute for Leadership Training. Dance/USA is also grateful to its ongoing funders who support the program: Doris Duke Charitable Foundation, National Endowment for the Arts, Shubert Foundation, Capezio/Ballet Makers Foundation, and Harkness Foundation for Dance.