2018 Annual Conference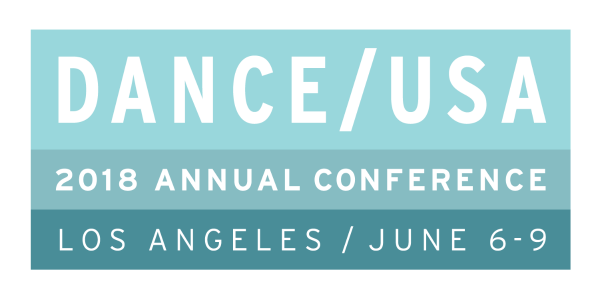 SAVE THE DATE: The 10th Annual Conference will take place in Los Angeles, CA from June 6-9, 2018.
Check out the 2017 Annual Conference website to get an idea on what you can look forward to at next year's Conference!

CALL FOR NOMINATIONS:

Join Dance/USA in honoring extraordinary leaders in the dance field. Nominations for Dance/USA's Honor and 'Ernie' awards are accepted from the entire dance field, and the final selection is made by the Dance/USA Board of Trustees. Dance/USA will present the awards during the Opening Night Celebration at the 2018 Annual Conference. Learn more and make your submissions here.

CALL FOR QUESTIONS:

Dance/USA's Programming Committee is beginning the design process for discussion-based and practical breakout sessions for the 2018 Annual Conference. Our first step is to ask for your input.

As a Dance/USA stakeholder active in the field, please submit leading questions you feel are important to address during our time together in Los Angeles, CA. Your questions will allow us to identify trends, commonalities, and curatorial directions to build unique programming. We invite you to submit with or without the intention of leading a discussion or panel yourself, but with a deep inquiry into the future of the field. Learn more and make your submissions here.